Where Yak really shine is during cold, harsh winters.
The benefits of Yak meat:
Very low in fat and cholesterol and around 95-97% lean.
Higher in "good" oleicacids and polyunsaturated fats.
Lower in calories
High in protein
Lower in "bad" Palmitic acids than beef, that are associated with heart disease and high levels of cholesterol
Sweet and delicately flavored, never gamey.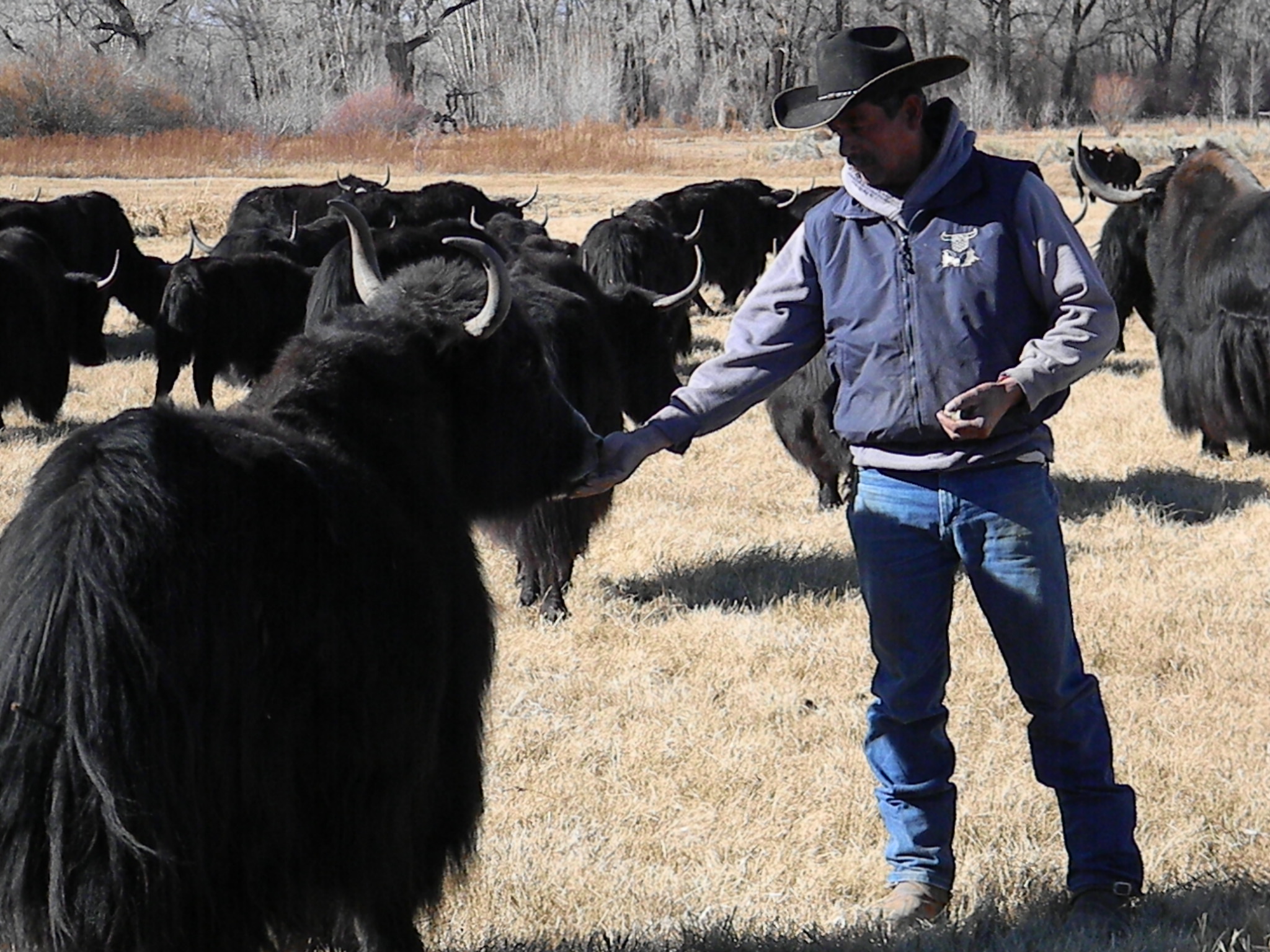 Yak take 1/3 less feed and forage than commercial cattle to maintain body condition, breed back, and raise their calves.
Our Yak steers are completely grass fed from start to finish.